"About Me"
My business started rather oddly. Back in 1990, I was living in Wilmington, DE and running a home daycare, caring for my two boys, and waiting for the birth of my third child. My daycare had several 'older' girls that would come after school, and I found myself for the first time ever needing to learn how to do crafts so they would have something to do!
While browsing around the local craft shop, I started to become particularly attracted to the ribbons and trims, especially the ones that had a little sparkle to them. Without any real plan, I would always buy those big remnant bags while picking up other things like clay, and wiggle eyes for the kids.
One day around Christmastime, one of the moms brought in an extra bag of plain white satin balls and said, "Here, see what you can do with these" So I hauled out my bags of trim remnants, bought some sequins and pins, and we went to work on the little decorated balls. At pickup time, the moms were OOOOing and AHHHing and wanted to buy them! I thought, heck, we might have something here! I had always fantasized about having a little business where I could sell what I made, even though I was never really very creative, or so I thought.
One night, my husband came down to my basement workshop and saw dozens of ornaments hanging from the rafters and said "What are you going to do with all these??" I just replied "Sell them?"
So off to the local Christmas shop I went, still pregnant, with my little velvet lined box of ornaments - I think the shop owner felt sorry for me, but he agreed to set the box down at the register and sell them on consignment. I went back after Christmas, and as I approached the register, he was just shaking his head back and forth, and I thought, "oh well, I guess we didn't sell any" but I was dead wrong, He was shaking his head in disbelief because 3/4 of them had sold, and so my business, which I immediately named "Orna Mentz" was officially born.
By early 1992, I became fully licensed, and whenever I could, I spent every bit of extra time and money on creating my designs, which have evolved considerably over the years. I set up in craft shows and sold to local stores, including Peddlers Village and Longwood Gardens in Pennsylvania. Business at Christmastime was very good and actually brought in enough money each year to pay for our Christmas!
In 1996, I took the business to the Internet, and the rest, as they say is history. I have been selling worldwide ever since and in 2002, I left my 9-5 job and took the business full time by adding many other Victorian themed products to my website, including a terrific line of hatboxes (which are alsoUSA made), small framed prints, plant stands, figurines, and other Victorian style gift items. In addition to constantly creating new "Orna Mentz tm"ornament designs, I regularly add these items to my website, all of which come from American companies and businesses.
I also do custom work, and a big part of my business is providing the Wedding Favors for Christmas Brides, a niche that quite literally found me! I began to get requests from brides to see if I could gift box the ornaments with a little tag so they could give them as their Christmas Wedding Favors. I said "What a Great Idea!" so the Wedding favor gift boxed package was born.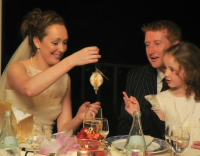 In 2007 we moved from Delaware to SWVA and we just love it here. I expect to be setting up at shows throughout the region, and will be publishing my schedule very soon. In the meantime, you can contact me on the web at www.OrnaMentz.com or send me an e-mail, or call me directly 276-728-2778.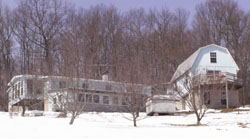 Where Orna Mentz lives
Fancy Gap, VA 24328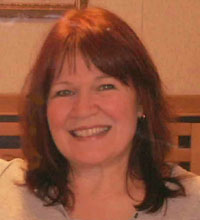 "Thanks for stopping by!!"
Upcoming Shows (will be posted soon!)